March 03, 2011
We drink a lot of coffee at Rocky Mountain Bicycles. Most of the office is somewhat dependant on nature's hot brown nectar, and those who aren't are completely addicted. It's safe to say that when something gets in the way of our constant caffeination, things can get a little squirrelly around the office. Yesterday the coffee pot broke, and although we have zero proof, we're confident our engineering intern, Mike Sullivan was responsible.
Here's a picture of Mike we stole from his Facebook. He's dressed for what appears to be some sort of weird safari.

Hailing from what some consider paradise and what most consider the opposite of that - Waterloo, Ontario - Mike is the latest addition to the R&D department. One of the most positive changes at Rocky over the last couple years has been the intern program in which we get a fresh faced, math savvy, and socially not-so-savvy student every four months. Right as the intern's will to live is at its breaking point from ridicule and heavy workload, a new one comes in and the cycle of torture is renewed.
Mike is kind enough to make coffee often, probably more than anyone in the office, and that is why we think it was him that broke the coffee pot. Our coffee pot is a big jug that our commercial grade coffee maker drips into. Once it's full, you close the lid and a lever pops up with which you pump the coffee into your cup. Something in the pump broke and it was all Mike's fault.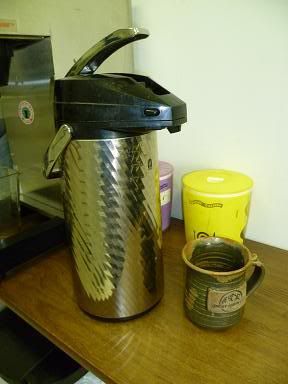 Being the problem solver that we're barely paying him to be, Mike enlisted our master fabricator and frame builder Al Kowalchuk to fix the pump. They quickly identified the culprit as a broken piece of plastic that broke after eight years of heavy use. With a full machine shop at his disposal, Al began fashioning a replacement part out of aerospace grade 6061 aluminum billet.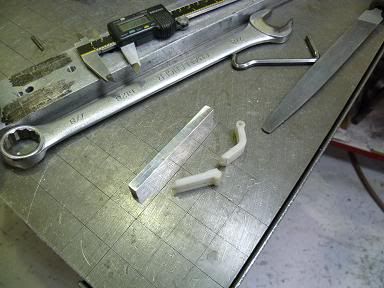 Aluminum on the mill.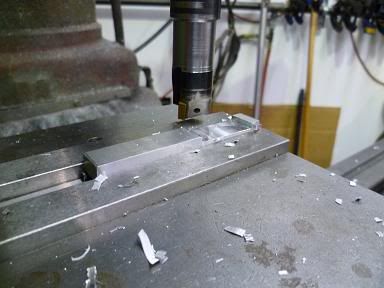 Now on the drill press.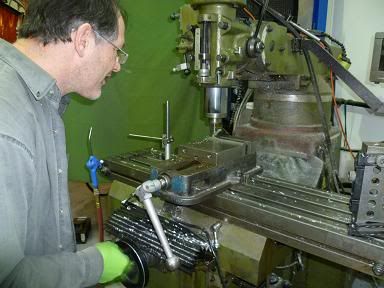 Taking shape.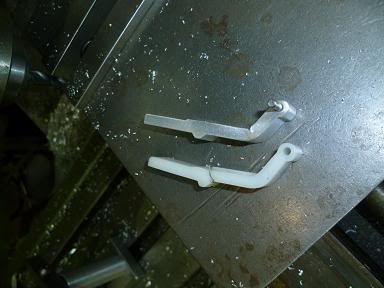 A perfect reproduction.
Ready for reassembly.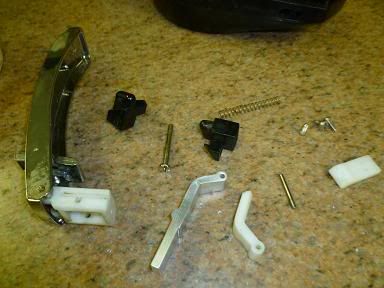 You can tell by his duck-like expression that he's happy for the heckling about the broken coffee maker to end. Special thanks to Al for fixing the coffee pot on his birthday and to Kicking Horse Coffee for keeping us buzzed.
And that, Ladies and Gentleman, is a small glimpse into what happens at Rocky Mountain each day. Lots of people think working at Rocky is all private jets and champagne, but we put our pants on one leg at the time like everyone else. Well, actually, we get Mike to put our pants on for us.
Stay tuned for our next blog update where we crush a can of Manwich in the ultimate frame failure machine.